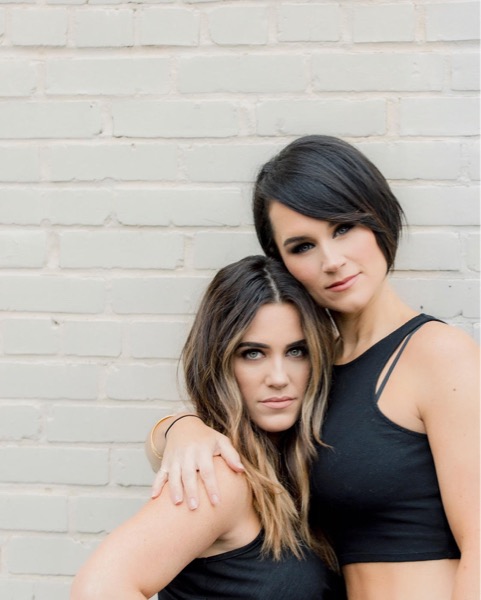 WELCOME TO SMITTEN
Smitten Boutique Salon was established in 2011 by owners Lisa Dahl and Melanie St.Clair. They brought beautiful hair, top stylists, and a relaxed vibe to Arlington, Virginia. Smitten was so well received by the neighborhood that it expanded into its current, larger location in 2014.
They are known for fantastic customer service and experience, exceptional skill, and friendly and talented staff. Clientele will find the best in balayage, dimension color, and advanced cutting.
In September 2016, Lisa and Melanie opened Hendricks Gentlemen's Barbershop down the street which has quickly become a neighborhood staple.
Visit our Instagram @houseofsmitten for a more in depth look at our days.
For more about our services and policies, please click here.
Please note, the below prices will take effect March 1st 2019
Women's Cut
Owner $90
Senior $85
Stylist $75
Jr $55
Partial Highlight
Owner starting at $175
Senior $145
Stylist $135
Jr $125
Full Highlight
Owner starting at $215
Senior $185
Stylist $175
Jr $165

Partial Balayage
Starting at $250
Includes B3 Bond Builder and glaze
Balayage
Starting at $300
Includes B3 Bond Builder and glaze
Color Retouch
Owner starting at $130
Senior $120
Stylist $110
Jr $100
Unicorn color
Starting at $300 and up, consultation required
Peter Coppola Keratin Treatment
$350
Men's Cut
Owner $60
Senior $55
Stylist $45

Cut and color services include a blow dry.
Scheduling
Please call the salon to schedule an appointment. Appointments cannot be made through email or social media. Please call us directly at 571.527.0200. A credit card is required to hold any appointment.
Cancellation Policy
Guests may either reschedule or cancel any appointment 24 hours prior to their scheduled appointment. In the event that a cancellation or rescheduling occurs within 24 hours or the scheduled appointment, the client's credit card will be charged 50% of their scheduled service. Please understand this policy is in place to prevent last minute vacancies in a stylist's schedule. Smitten appreciates your understanding of our stylist's time.
Punctuality Policy
A 15 minute grace period is permitted to all clients. We will strive to accommodate all guests. Stylists retain their right to reschedule any client that arrives 15 minutes or later after their scheduled appointment. Please understand that this policy serves to accommodate clients schedule throughout the day, so the stylists do not run late for other scheduled appointments.
Refund Policy
Your satisfaction is extremely important to us. Although we do not offer refunds on services rendered, we will do everything in our power to correct any issue that may arise within two weeks of the original service.
We do not offer refunds on Bumble & bumble products. You may exchange a product with a receipt for a different product, but money is not issued for the difference.
Children 
Smitten is no longer accepting children under 12 years old for any salon service. Thank you for your continued patronage.
STYLISTS
Join Our Team
Whether you are a fresh, young face in the business or a seasoned stylist,
we welcome you to join us and immerse yourself in our culture.
We always welcome friendly and professional receptionists to join our team.
We are accepting talented and enthusiastic apprentices to join our Apprenticeship Program. We are a Bumble and bumble exclusive salon who thrive on teamwork and talent. For a behind-the-scenes look into the apprenticeship program and education opportunities, visit us at @houseofsmitten
For all inquiries, please email your resume to info@thesmittensalon.com
Time to Party
Interested in renting our space for your next party or function?
We love collaborating with other local brands and business owners.
Contact us for details at info@thesmittensalon.com
PRESS & AWARDS
Lynsey recognized as Top Stylist by Allure in 2012.
Top salon in Metro Washingtonian, 2012
Abbie Award Arlington Best Business, 2013
Women to Watch, Arlington Magazine, 2013
"One of Best Salons in World" selected by Hey, Hey Gorgeous, 2014
Recognized in the industry, Behind the Chair Magazine, 2015
Women's Health Magazine recognition, 2016
Best Salon, Northern Virginia Magazine, 2016
Best Salon, Arlington Magazine, 2016
Top Colorist: Liz, Allure, 2016
Women to Watch in Business, Arlington Magazine, 2016
Best Salon, Northern VirginiaMagazine, 2018
Best Salon, Arlington Magazine, 2018
CONTACT
2209 N. Pershing Drive
Arlington, VA 22201
Complimentary parking is available for salon guests. The parking garage is located in the rear of the salon.
Info@thesmittensalon.com
571.527.0200